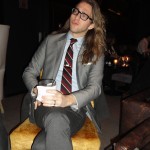 Of all the techniques in Pick Up, few are more misunderstood than the act of "Negging." A little while ago, I wrote about the concept of Peacocking and, believe me, that runs a close second on the list of misinterpreted Pick Up skills, but Negging by far takes the cake as the leader in it's field.
Let me get this out of the way, as one of the Pick Up techniques that seeks to help a man gain power in the interaction through creating insecurity in women, neither myself nor the ABCs Of Attraction encourage the use of Negging. In fact, we don't even teach them. Seduction can be achieved by becoming an attractive man and leading an attractive lifestyle, then showing a woman these qualities in yourself by learning to communicate with her and by 'giving value', so Negs are completely unnecessary. To seduce with deception and ill-intent is underhanded and devious, directly conflicting with one of our principle beliefs, "Leave them better than you found them", one of the most important in the community. However, since it would be presumptuous to assume I am going to sway the course of the entire social revolution, I'll at least teach you how to do it properly.
In The Game, Neil Strauss paints a pretty cool picture that displays Negging as the one thing guys have been missing for so many years that can almost immediately transfer the weight and leadership of a seduction. This, as a whole, is fairly true. However, what he does not do or, more accurately, what has been overlooked in the history of the mainstream interpretation of seduction since The Game hit the NY Times Bestseller list, is give an explanation of the nuances of Negs and why we even use them in the first place.
To this day, the women that I have met that know even the most basic concepts of Pick Up have heard of Negging and, because of it's blatant misuse in the PUA community, they use it as a catalyst to take the position that Pick Up is a load of hogwash. Since you, I, and all the women we've had relationships with know this to be untrue, why do they stick to this viewpoint?
Frankly, if you look at the seduction from her perspective, to misuse Negging immediately puts you into a category of rude and, even worse, miscalibrated guys that do not understand women (or social interaction) in the least. Whether this is actually true of your character or not, Negs are such a powerful device that to use them inappropriately will almost certainly cause more harm than good that their proper use can. It is because of this one characteristic that I think it's necessary to flesh out what Negging is and how to avoid misusing it.
What You Need To Know First:
At clubs (especially strip clubs), there are women that consider themselves the absolute apex of the social world and consider everyone other than them less important, less popular, less desirable and, I'd even go so far as to say, imperfect. They consider themselves first class citizens and, unless you are both rich AND famous AND handsome, you're not in the same league as they are. These women are fairly easy to spot. They are usually very tan, very tall (with extremely tall heels), have bodywork like breast augmentation and collagen in their lips, are very skinny and are usually wearing brightly colored (or highly noticeable) outfits.
In Hollywood, it's usually a short, low-cut dress. They are often platinum blonde, but are most definitely some altered hair color, as most everything about their look has been altered to be closer to what both the media and popular culture refer to as "perfect". These women are "perfect" looking, but are mentally imperfect. They often have eating disorders or what we call "daddy issues" and they consider themselves a league above men and this is where the strength of Negging lies.
It is important for me to introduce the fact that these types of women are not "HB10s" or, if you're not hip to the Pick Up lingo, the most desirable girls in the club. There are many types of attractive women and the mentally stable ones are the most desirable (these are the 10s). The women that are emotionally healthy are without an inherent narcissism and, in most cases Negs will just offend them because their intelligence and social ability will take precedence over the belief that they are the best that the women described above have; The women that we call "Tanorexics".
What Is Negging?
Negging is a specific throwaway statement designed to take a woman off of the aforementioned pedestal by making her question her perfection and suffering brief insecurity. Nasty, I know. Yuck. This insecurity is supposed to link a feeling of inadequacy to her in her interactions with you, so that you will hold the more secure and powerful frame in the conversation. Again, nasty.
The classic examples of Negs are phrases like "You've got something on your face" or, indirectly, "Is she always like this?" They are quick statements meant to be delivered without reaction-seeking, so that the feeling of insecurity is quick and she doesn't have time to justify it. You are to move on from it quickly and to stack forward, immediately. This is where we lose most guys.
A lot of guys (myself included) are really interested in her reactions during the interaction. In fact, I think the most fun thing about the act of seduction is seeing her change from cold-hearted club girl to a giddy, talkative friend that enjoys spending time with you. That transition is amazing and we spend a lot of effort watching her to see the process unfold. When delivering Negs, paying attention to the outcome is fatal. If you're paying attention to her outcome (or even allowing her to respond in most cases), she will pick up that it is a device meant to achieve some sort of result, and it's effect will be lost.
This is why it's so underhanded: we are trying to achieve something without letting her know what we're doing. I hate that.
Frankly, one of my favorite times when first meeting a beautiful woman is when you know she likes you and didn't expect to, she knows you like her and didn't expect to, and you both talk about how cool and unexpected it is. When using insecurity as a leverage to bring a girl closer to you, you almost always lose the ability to connect with her on an honest and personal level. That's no fun at all.
So, without adding any sort of underhanded meanings to this article, which is purely to break down a well-used seduction technique so people can at least use it properly, I give this knowledge to you and hope that you use it wisely. As always, I highly encourage you to to go out into the world and make other people's lives better. I guarantee that when you start living the life of an attractive, confident, and social man, you won't have to hurt people to get what you want and that you'll find the confident, intelligent, and beautiful women that you've been dreaming about since day two will begin to come to you.
That's all for now, folks.
Remember; better than yesterday!