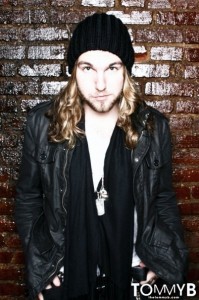 How cool is this??
You guys know I love my late-night reading and infinite genius Tim Ferriss has done it again. He's posted a great  article (guest-written by Michael Ellsberg, author of The Power Of Eye Contact and CREATOR of the new dating fad Eye-Gazing Parties) on Reality Distortion Field Charisma or, for our purposes, the power of charm.
Take the 6 minutes out of your life and read this cool article (and all the other ones on 4HWW, while you're at it) . I will DEFINITELY be picking up his book.
As an aside, I am a huge fan of Tim Ferriss and did a ton of work on his speedreading ideas, as well as his slow-carb diet (on which I lost all sorts of weight). I'll post more about that stuff later. For now, back to bed!